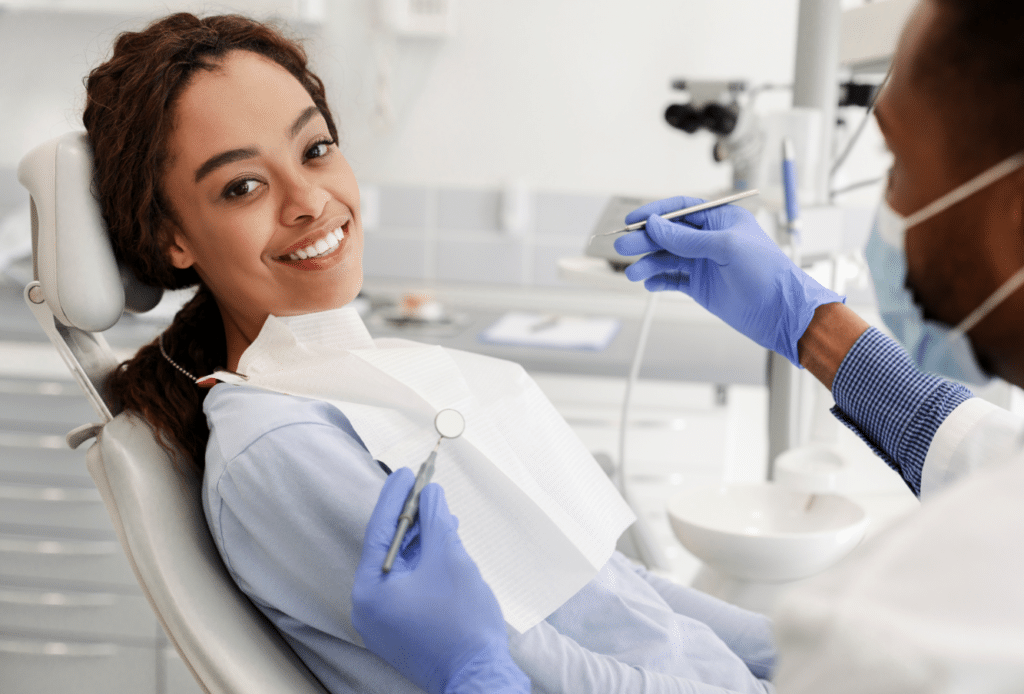 Are you looking for a friendly dentist to care for your dental needs? Hill Avenue Dental is here with the perfect blend of quality and service. We are dedicated to providing patient-centered care using evidence-based dentistry in a stress-free environment. With our range of services in Spirit Lake, from restorative, cosmetic, and general dentistry, we can help ensure that every smile looks its absolute best.
At Hill Avenue Dental, it is not only our mission to help all of our patients maintain a healthy and strong smile, but it is also just as important to us to take care of problems as soon as possible to prevent tooth aches. When finding out there is decay in your tooth, you need to take action right away to prevent the problem from worsening. Our restorative dentistry treatments can restore your smile's health and function while improving your overall appearance. 
What is Restorative Dentistry?
Restorative dentistry is an integral part of taking care of your teeth! It involves revitalizing and restoring the functionality and aesthetics of a person's teeth. It can involve either surgical or non-surgical treatments, like fillings, crowns, bridges, and implants. 
Whether it's to help you maintain a beautiful smile or restore the full use of your teeth after an injury or onset of disease, restorative dentistry can help you keep your oral health in top shape and make sure that it stays that way for years to come.
Treatments We Offer
We offer many restorative dentistry treatments in Spirit Lake in our office for whatever you need including:
Fillings: If you have a cavity, Dr. Darren Dotson or Dr. Amy Hartzell will remove the decayed part of your tooth. Once we remove the cavity entirely, we will fill it with either a silver or a tooth-colored composite material, hardened, and shaped down to match your original tooth. 
Crowns: A crown is a restoration used to improve a tooth's strength. We typically use crowns when you have a large filling, a broken tooth, or a root canal treatment–all instances that weaken a tooth's structure and increase the risk of fracture. Crowns are bonded to your teeth and can be made from different materials such as porcelain, gold, or silver.
Dental Bridges: A bridge is a fixed restoration that replaces one or more missing teeth. Like crowns, a bridge is bonded into place and can be made of different materials.
Dental Implants: Dental implants are permanent artificial restorations that use a post surgically placed into your bone to act as an artificial root and restored with a crown.  These are used to replace missing teeth and are considered to be one of the best long-term solutions 
Why Restorative Dentistry?
Restoring your teeth is essential for your oral health. And it will help improve your quality of life. Over time, any gaps in your smile can cause your teeth to shift and trap food, leading to decay. Restorative treatments are the best way to prevent any potential problems. 
No matter what kind of treatment you're looking for – whitening, implants, or anything in between – you can trust that at Hill Avenue Dental, we have the knowledge and experience necessary to provide just what you need. 
If you have any questions about our restorative dentistry options in Spirit Lake, please get in touch with us at Hill Avenue Dental. Our team is ready to help you get your perfect smile back! Please make your appointment today, and let us care for all your dental needs!