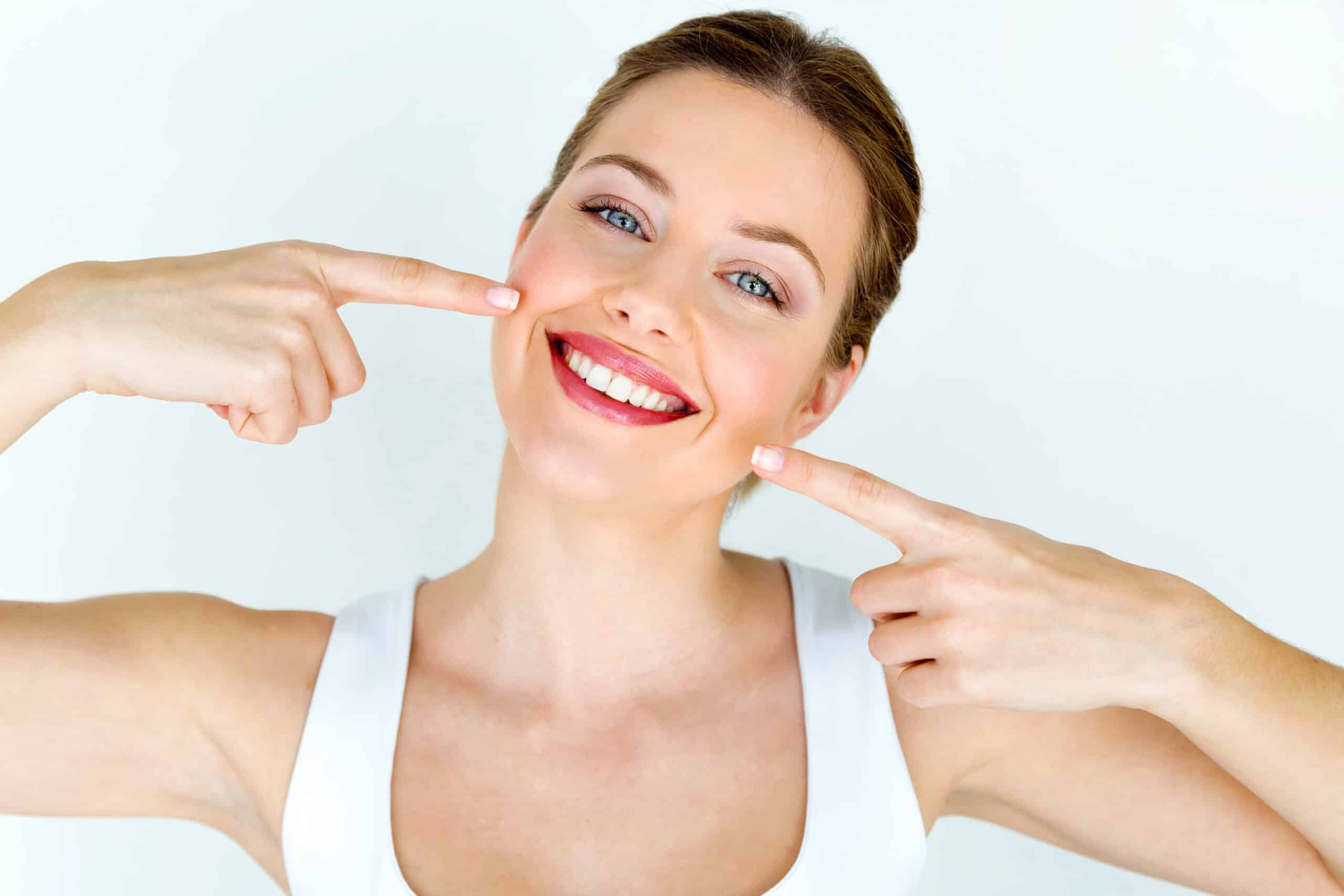 Our goal at Hill Avenue Dental is to help our patients have and maintain healthy and strong teeth that they love and are proud to show off. If you have been wanting to change the appearance of your smile in some way, please keep reading to see what cosmetic dentistry treatments we offer in Spirit Lake.
Many cosmetic changes that patients desire are fixing chipped or cracked teeth, closing gaps, or correcting discoloration or stained teeth. Luckily, in our office, all of our cosmetic procedures can fix one or multiple of your desired changes. Procedures include: 
Teeth Whitening: 
Having discolored and stained teeth can affect our self-esteem. Whitening your teeth into a bright smile is very easy in our office due to our take-home whitening kit. If you have more questions about teeth whitening, please see our Teeth Whitening information page! 
Composite Bonding: 
The process of composite bonding involves bonding tooth-colored composite material to the area of wanted change. Composite bonding can help change and repair many things including: 
Closing gaps between teeth

Fixing cracked or chipped teeth

Discolored or stained teeth 
Changes and repairs are generally quick and can be completed in only one visit. 
Porcelain Veneers: 
With porcelain veneers, we can change the appearance of your whole smile with one procedure. In this treatment, thin and custom-made thin layers of porcelain are made and placed on the outer part of your teeth.
After speaking with our dentists about how you would like to change your smile, completely natural and custom-made veneers will be made. Depending on your specific wants, veneers can: 
Fill in the unwanted gaps between your teeth

Completely change the whiteness of your entire smile

Correct crooked teeth to make them appear straight 
If you are wanting to completely revamp your smile, veneers might be the best option for you. 
Come See Us 
Our dentists and staff at Hill Avenue Dental love helping our patients of Spirit Lake, Iowa receive the smile they have always wanted. If there are small or big changes that you would like to make to your smile through cosmetic dentistry in Spirit Lake, please don't hesitate to contact us!