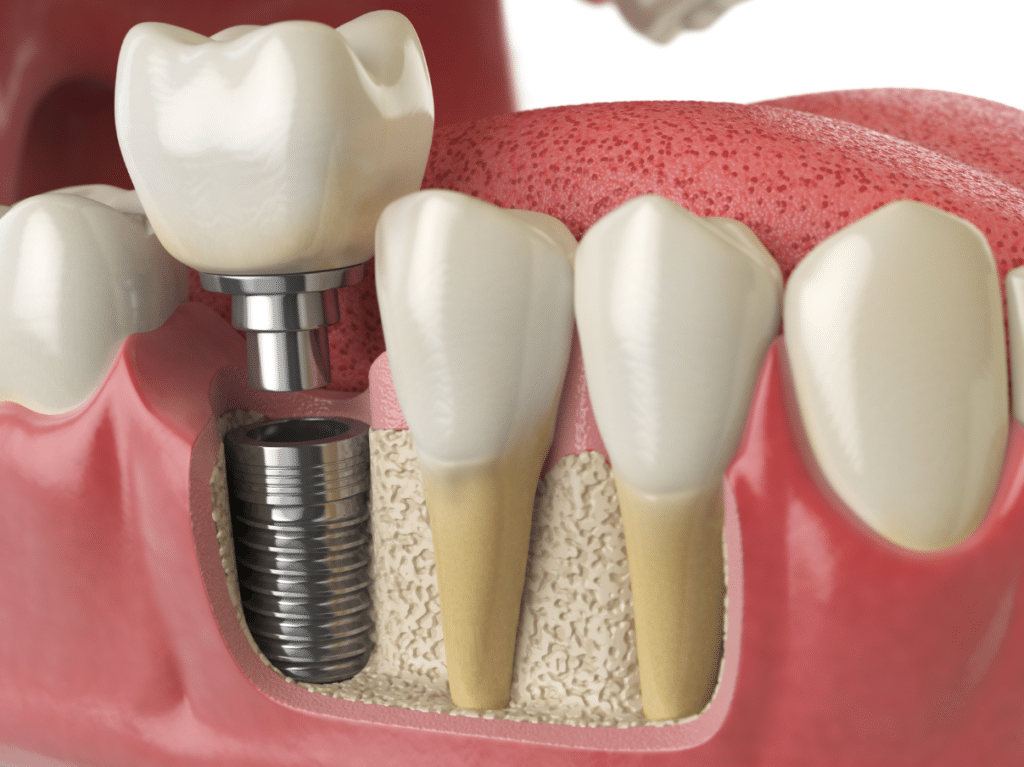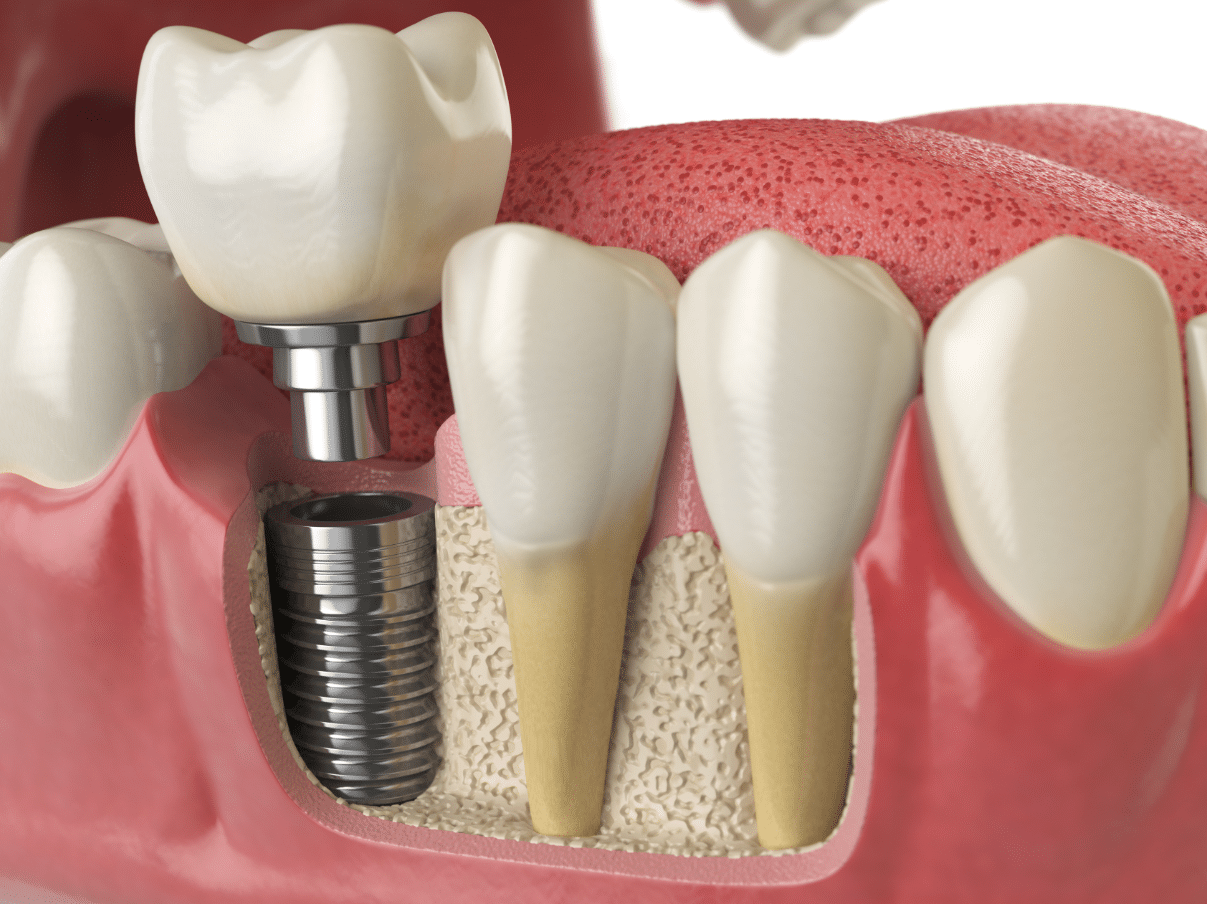 Ready to get the smile you've always wanted? Hill Avenue Dental in Spirit Lake is your go-to place for restorative dentistry, including dental implants. Our experienced team of friendly and knowledgeable professionals will provide you with the highest quality dental care in a comfortable environment. We understand that no two mouths are alike, so we ensure every patient gets personalized attention from start to finish.
What Are Dental Implants?
A dental implant is a titanium post surgically placed into the jawbone to act as an artificial tooth root. This post will anchor your replacement tooth or teeth, allowing them to look and feel like natural teeth.
Dental implants generally comprise two parts: the implant itself and the restoration. The implant is the piece surgically implant by an oral surgeon to provide stability and support for the restoration. 
The restoration is a custom-made artificial tooth, bridge, or denture that will be secured into the implant. In making the restoration, the size, color, and shape of your remaining natural teeth will guide how the new teeth will be. 
Receiving an Implant 
Providing individuals and families with the best way to replace missing teeth is essential to us here at Hill Avenue Dental. Dental implants can be an excellent solution if you are missing one or multiple teeth.
 After speaking with Dr. Darren Dotson or Dr. Amy Hartzell about your missing tooth or teeth, there are different treatment options we can suggest, including: 
Single-tooth implant: A single-tooth implant replaces just one missing tooth. The implant will be placed in the jawbone, and after a period of healing, a crown will be placed on top, restoring your missing tooth's natural appearance and function.

Implant-supported bridge: An implant-supported bridge provides a stable and secure solution for multiple missing teeth. The bridge implants are a solid foundation for the prosthetics to be affixed to support both sides of the final restoration.  This method of abutment replacement offers a permanent solution that feels and functions just like natural teeth. With proper care, an implant-supported bridge can last a lifetime.

Implant-supported dentures: Implant-supported dentures are used to replace an entire arch of missing teeth. Implants are placed in the jawbone to support and stabilize the dentures, allowing them to feel and function like natural teeth.
Depending on your specific situation, the number of implants needed will vary. 
Why an Implant? 
Implants allow us to bring the structure back to your smile in a way that looks and feels more natural than older methods. There are many reasons why you might want to get a dental implant, including the following: 
If you are missing teeth, your soft tissues and jawbones aren't stimulated. Going great lengths of time without stimulation will cause your bones and tissues to deteriorate. 

Having gaps in your smile can be the reason for lost confidence or low self-esteem. Receiving new teeth that complete your smile will make you feel better. 

Implants and restorations are permanent and artificial, making them unable to accumulate decay, develop cavities, or discolor and stain. 

Implant restorations are made to fit naturally into your smile. The size and color will be no different than your natural teeth. Therefore no one will be able to tell they are artificial. 
If you have a missing tooth and want to look into dental implants in Spirit Lake and their benefits, please contact us to schedule a consultation with one of our fantastic dentists! We can't wait to show you what we can do for your smile and dental health!